What Is the Test Kitchen Concept?
The organic concept behind our test kitchen is simple. We have a house-made belief that the most impactful learning happens by experience and our most loyal customers agree that the real life results speak for themselves.
Feel empowered to try out new recipes, learn how to use our innovative products and at base level, remember to savor this first hand opportunity to cook on the world's finest live fuel equipment.
What You Can Accomplish With Our Products
The possibilities are practically endless with what our products can do- with fresh and local ingredients you set the standard of authenticity. Explore our gallery of real smoker, broiler, and rotisserie successes below.
Leading with our pioneer Oyler Pit and following up with Chef Cool technology, we have constantly innovated to bring top culinary professionals the quality of product that they deserve.
Our Best In Class Products
Our smokers, broilers and rotisseries are best in class products. They are designed to optimize heat and smoke flow, for greater taste and tenderness.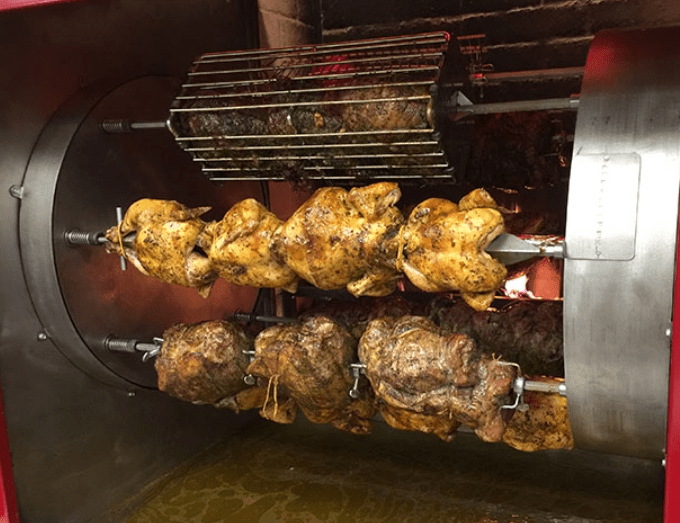 The Fabuloso™ is a rotisserie featuring gas fired infrared burners above the rotisserie and an area at the rear for burning wood that includes a pipe burner for easy lighting of the wood. Under the rotisserie is a stainless steel pan with water nozzles for easy cleaning. Different sizes and capacities available.
"*" indicates required fields